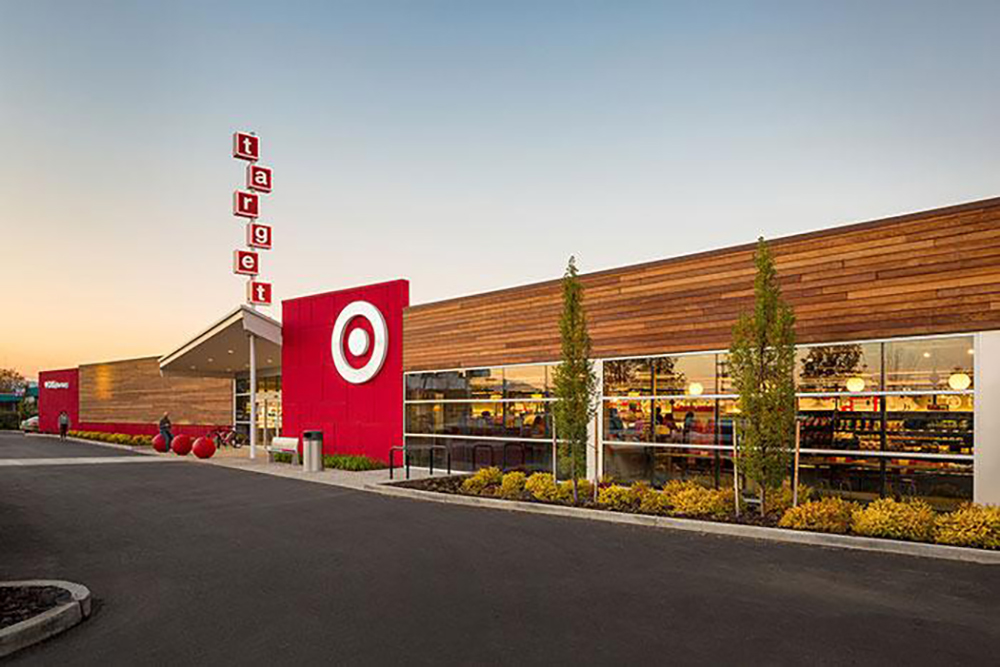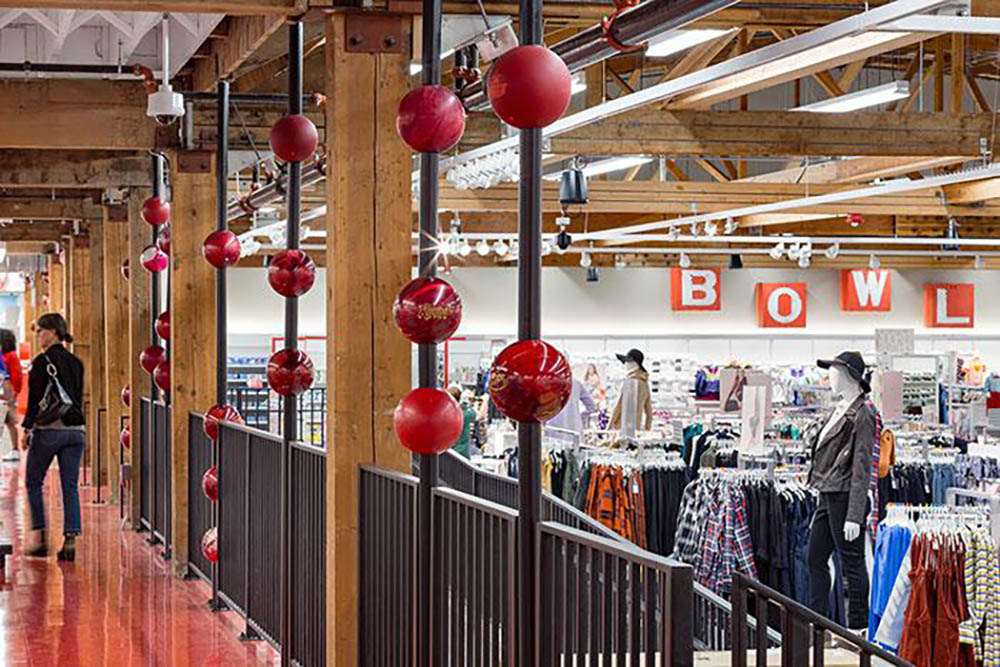 Target has been named the 2021 VMSD/Peter Glen Retailer of the Year, it's design-oriented culture is helping to curate innovative retailer locations that break the mold on big box store design.
Here are some of Target's recent openings and remodels that are thinking outside of the big box and into reusing cool existing spaces.
A small-format store in Portland won Store of the Year honors in the 48th annual Shop! Awards, which recognize the best in retail design, including originality in the use of space and materials and the quality of concept execution. Renovating a former 1950s-era bowling alley building, designers paid homage to the store's location with a nostalgic design, signage and environmental graphics.